Industry 4.0 solution for measuring tapes
µSmartTape is a digital wireless measuring tape that interacts directly to the computer.
With µSmartTape, you can interact with the computer and be notified of the next measurement to take, expected value, registered value and compliance. No more manual typing of measurements and no more human errors.
µSmartTape can be easily integrated with your workflow to deliver the following features:
Save measurements with the click of a button;
Guide the operator through all the measurements using text-to-speech;
Automatically check expected and registered measurements for compliance.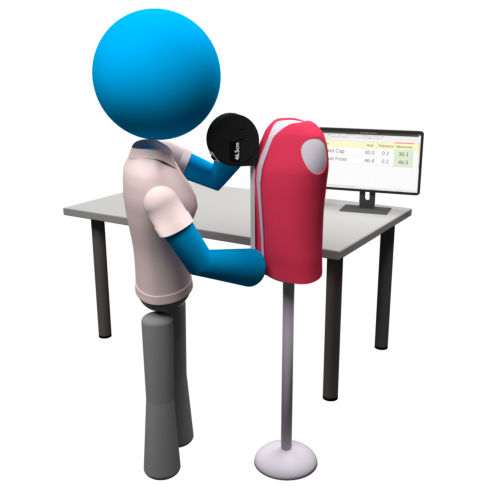 Ideal for automotive, textile and garment quality control
Measurement data entry is an intensive, time consuming and error prone process, repeated across various industries.
Optimize your quality control workflow with the automation and assistance features that this system provides to increase productivity and minimize errors.
Instant digital measurement registration: No need to manually type measurements into your QMS systems thanks to the tape wireless connectivity;
Requires only one operator;
Eliminate manual typing errors;
Battery suitable for uninterrupted daily operation;
Incredible return on investment.
Integrated with multiple software solutions
µSmartTape works with general software solutions…
Microsoft Excel;
Google Sheets;
LibreOffice Calc.
…and professional solutions for industry:
If your software solution is not listed above, contact us for a custom integration.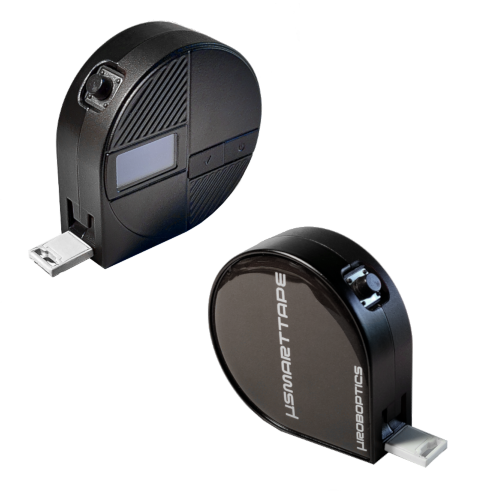 Get in touch
Looking to fully integrate µSmartTape with your QMS or ERP system? General inquiries?
Let us know at: