μFrenzel is a set of video goggles from μRoboptics that allow a precise, real time, positional visualization of eye movements. This measuring is essential for diagnosing several clinical syndromes, namely nystagmus. μFrenzel prevents the eye-fixation problem by capturing eye movements in complete darkness, allowing for successful and correct diagnosis.
This product is designed not only for medical purposes, but for research and private applications as well.
Key characteristics:
Safe;
Affordable;
Easy to use;
Comfortable;
Compact;
Video outputs will also be available to allow external recording.
Spontaneous and position nystagmus evaluation of several clinical syndromes:
Acute Vestibular Syndrome (acute vertigo with spontaneous nystagmus);
BPPV;
Ménière's disease;
Migrainous vertigo.
Support for other visual diagnostic tests:
Eye position;
Spontaneous;
Saccade;
Gaze.
μFrenzel Website: http://www.ufrenzel.com/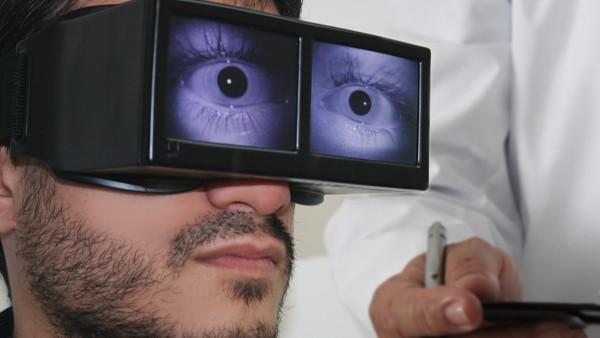 Patent Pending