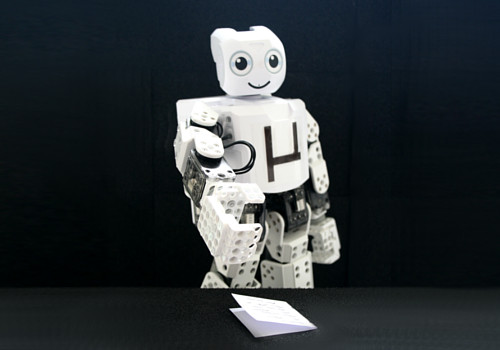 We are recruiting new, aspiring talents to integrate our team! If you are driven with passion for state-of-art technologies and aim to develop innovative products, apply now!
μRoboptics is looking for a full-time Computer Science Engineer to develop web platforms with graphic libraries (WebGL), Android/IOS apps and engineering software (e.g. Robotics, Civil Engineering, Biomedical).
Requirements:
– MSc. in Computer Science;
– Web programming experience: WebGL, HTML 5, CSS2, Javascript, LAMP;
– Software development experience with C++ and Python;
– Highly motivated to learn and implement new technologies;
– Proactive and dynamic, with good planning capabilities;
– Immediate availability.
To all interested, please send us an email with your CV to info@roboptics.pt.
In Portuguese:
A μRoboptics procura um Eng. Informático a tempo inteiro para programação de portais web com recurso a bibliotecas gráficas (WebGL), aplicações Android/IOS e software aplicado a engenharia (e.g. Robótica, Civil, Biomédica).
Requisitos/Perfil:
– Mestrado (ou Licenciatura pré-bolonha) em Eng. Informática;
– Experiência em programação web: WebGL, HTML 5, CSS2, Javascript, LAMP;
– Experiência no desenvolvimento de software com C++ e Python;
– Motivado na aprendizagem e implementação de novas tecnologias;
– Pró-activo e dinâmico, com boas capacidades de planeamento;
– Disponibilidade imediata.
Aos interessados é favor enviar um e-mail com CV para info@roboptics.pt.
---